The process of transforming cereal grain into flour is exciting,
and here at Molino Merano, it takes place every day.
Take a look: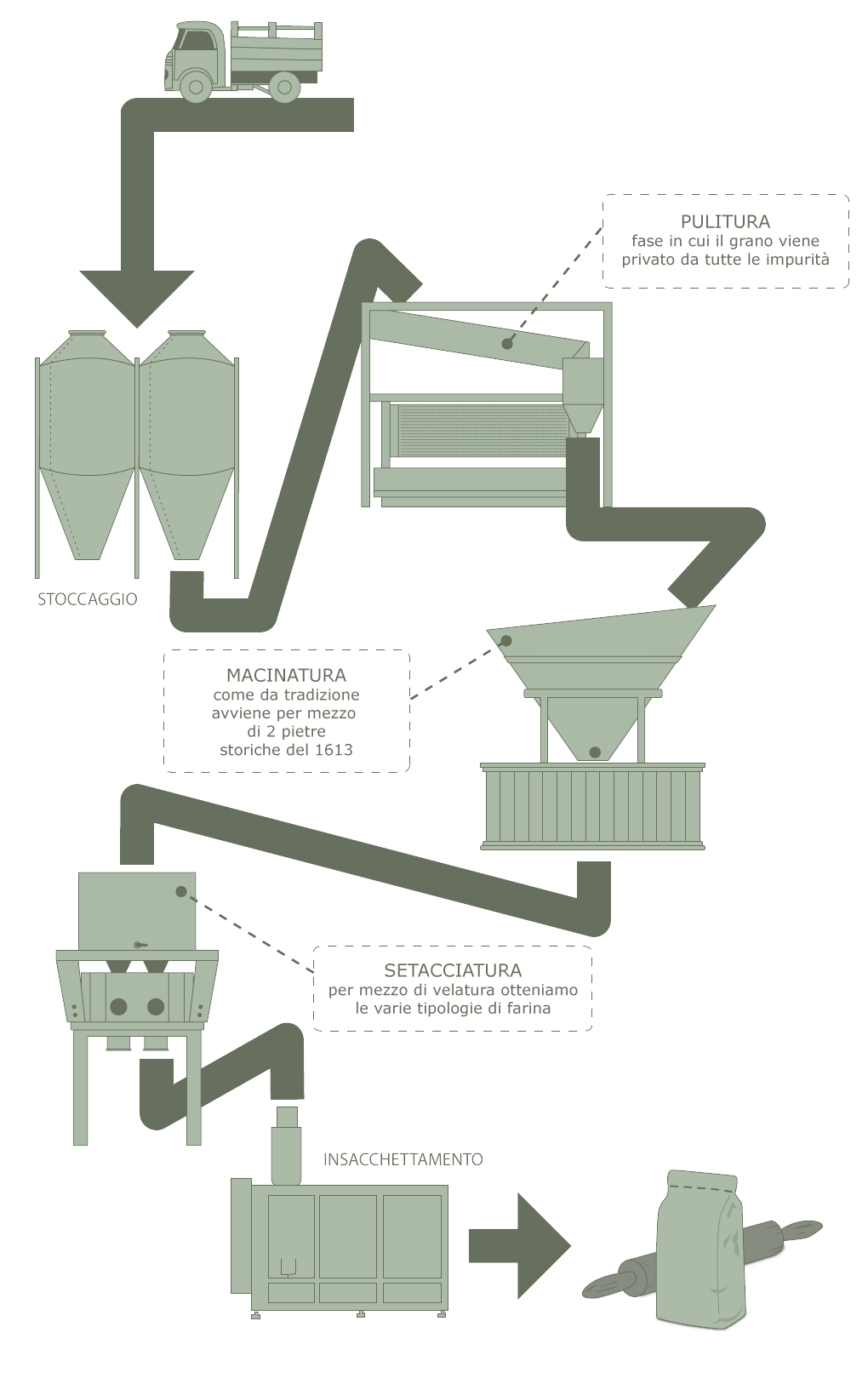 1. CHECK
When the grain arrives at Molino Merano, we take the first samples to our laboratory and analyse the most important quality criteria - protein, moisture, gluten and enzymatic activity.
2. CLEANSING
After passing the strict initial examination, the grain, once unloaded, goes through the first thorough cleansing phase, which guarantees optimal storage in the silos. Thanks to a special suction system, the raw material is separated from broken grains, husks and dust.

The grain is then put under the scrutiny of our optical sorter. Unsuitable grains are identified and discarded in just a few milliseconds. Up to nine tonnes of grain are examined in this way every hour.
3. SEPARATION
Grinding takes place in two stages - crushing and sieving, which are repeated up to 20 times. Two steel rollers rotate at close proximity and at different speeds. In this way, the grain is gently removed from the husk.
4. SIFTING
The ground grain is then passed through the plansifters, a complex arrangement of sieves, which sort it into size. Each plansifter contains between 15 to 30 sieves with different mesh sizes, so that the grain can be separated into flour, semolina and bran.
5. STORING, MIXING and PACKAGING
Once stored in the silos, the flour is used and packaged as required, for a wide variety of flours and blends.