Gluten free panettone with MIRUM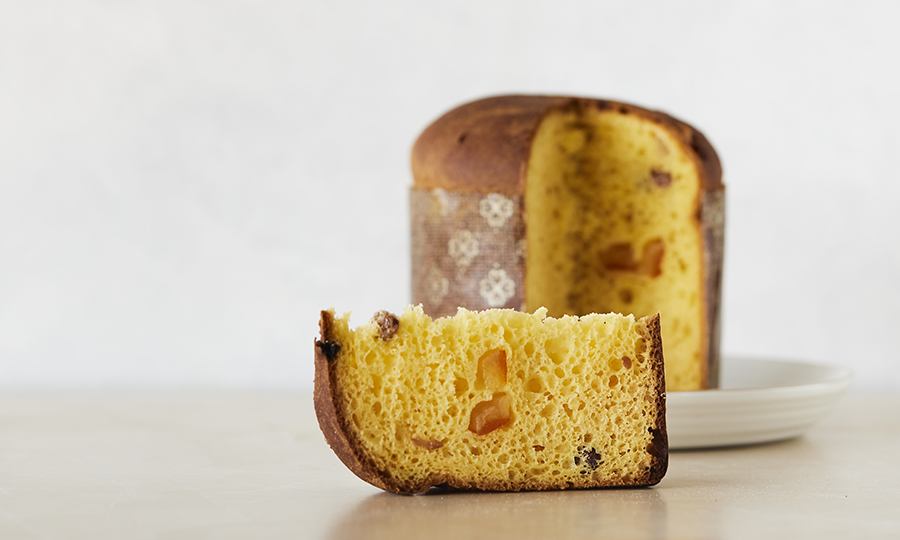 Ingredients
1000 g MIRUM
50-100 g Sugar-honey or rice syrup
40-50 g Baker's yeast
250 g Egg
45 g Powder milk
750 g Water
180 g Butter
250 g Candied fruits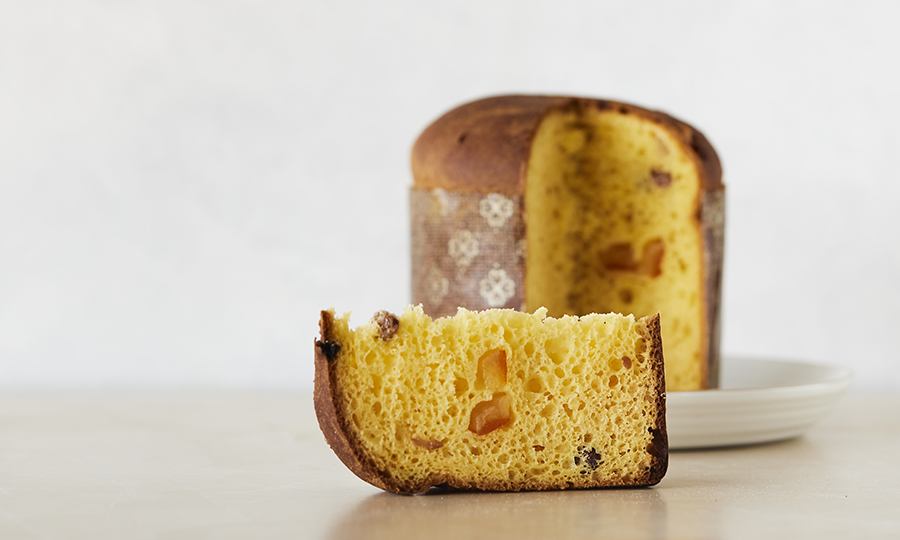 Preparation
MIXING*: 10-12 min. knead quickly with planetary kneading machine with flat beater. Add butter and candied fruit.

DOUGH TEMPERATURE: 26-28°C
DOUGH PIECES: Divide pieces of dough to max. 420-430 and put panettone for 300 g in the forms, turning several times.
PROOFING:
approx. 70 min. at 30-32°C with 90% humidity or until the volume is doubled.
BAKING*: 170-180°C (in the deck oven), approx. 40-45 min with steam. open the valve during the last 15 min.
*The recipe has to be adjusted to the technique and tools used.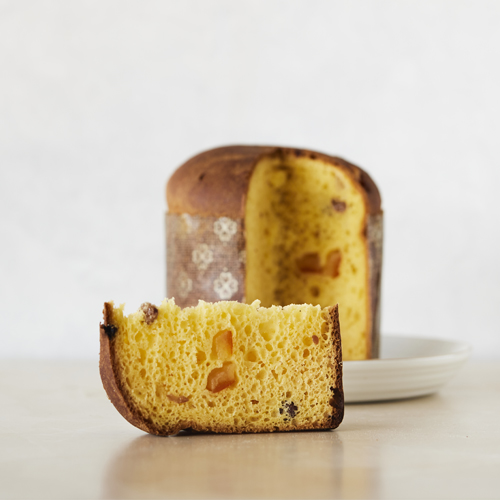 Mix Mirum gluten free
The gluten-free MIRUM mix is ideal for heavy yeast doughs such as panettone, pandoro, Easter dove and the like. It produces baked goods with an open-pored and soft crumb, which are not inferior in taste and texture to the gluten-containing variants.