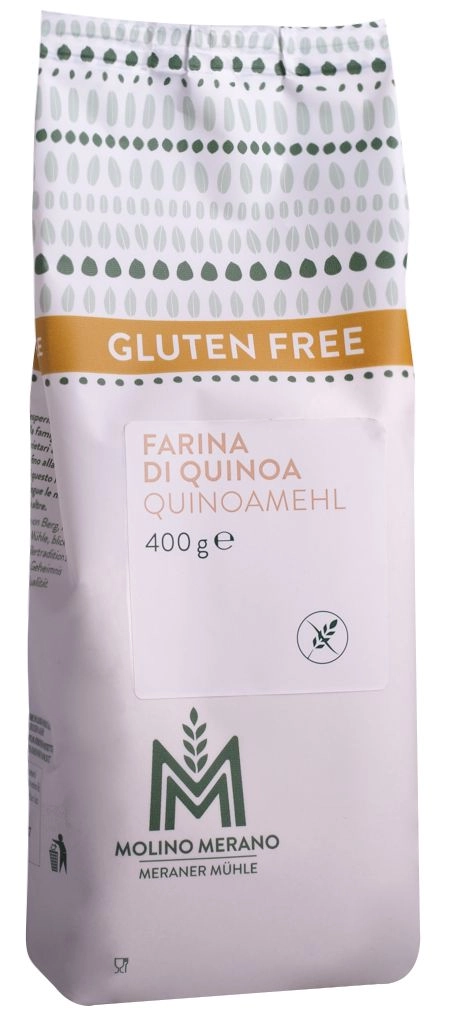 ---
WOULD YOU LIKE TO VIEW PRICES AND PLACE AN ORDER?
Simply registrate!
Sign In
Molino Merano quinoa flour has a fine granulometry (< 200 mµ) and is suitable for sweet and savoury baked goods when mixed with other flours. Like all gluten-free products from Molino Merano, it is processed in the company's own gluten-free mill.
Although quinoa is considered a cereal, it is actually a pseudo-cereal that does not belong to the group of grasses (such as wheat, oats, rye). Nevertheless, a starchy flour is obtained from its seeds. Quinoa provides many valuable dietary fibres as well as unsaturated fatty acids and its mineral content is incomparably higher than that of other common grains.