THE BEST FOR YOUR ANIMALS
CONTROLLED PRODUCTION
For over 20 years, Molino Merano has had a feed plant at its disposal, where only organic feed for organic farms is produced with the utmost care - a variety of cereal and protein components for the needs of your animals at every stage of their life.
For optimal regulation, the individual organic components are mixed in the plant to obtain optimal nutritional values. All types of grains such as organic corn, barley, oats, rye, wheat, triticale and bran are part of the product range, as well as individually composed blends for your farm. We also attach great importance to the origin of raw materials: the principle "as local as possible" guides us, which guarantees short transport routes.
PERSONALISED CONSULTANCY
Personal advice, together with our sales partner, is important to us. With blends of high-quality organic raw materials for cattle, calves, pigs, sheep, goat and poultry, and adjusted to individual needs, we pursue the same goal together with you: the best for your animal!
Joseph Fink looks forward to receiving your requests via e-mail: j.fink@meranermuehle.it or give him a call on (+39) 349 93 34 393.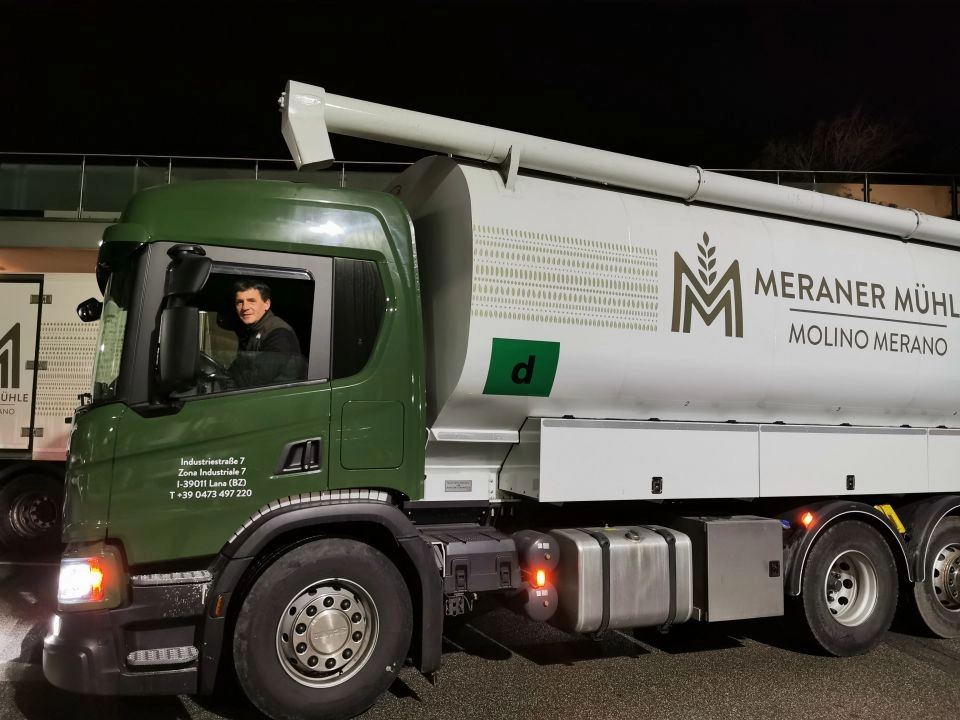 Organic feed sales points:
— Molino Merano, Lana
— Branches of the main agricultural cooperative in South Tyrol and Trentino
— North Tyrol, via our partner and feed consultant Thomas Lechthaler (Tel.: 0676/898666655 or e-mail: thomas.lechthaler@gmx.at)