REGIOGRANO - SOUTH TYROLEAN CEREALS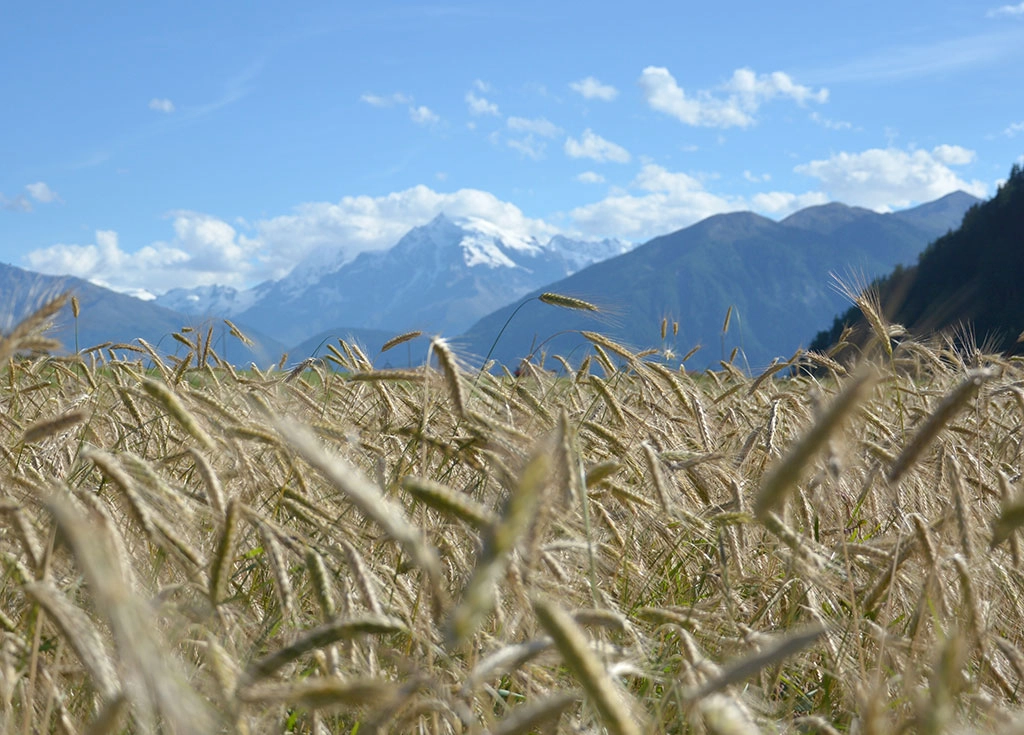 GRAIN IN SOUTH TYROL
In the past, around 1900, when every farm in South Tyrol was still self-sufficient, grain cultivation reached almost 30,000 hectares. The construction of the railway made it possible to import grain at a lower price, and the possibility of irrigation gave agriculture the opportunity to specialise in fruit growing. Thus, in the whole of South Tyrol, after less than 100 years, we found ourselves with just a few hectares dedicated to the cultivation of grain.
In 2011, the "Regiograno" project was created with the aim of relaunching cereal cultivation in South Tyrol and enriching the range of products and the cultural landscape.
Currently, more than 50 farmers grow rye and spelt in the Venosta, Pusteria, Isarco valleys, and the Monzoccolo, covering about 100 hectares. The grain is subjected to strict quality and purity controls, ground by Molino Merano and then transformed into tasty South Tyrolean bakery products by the 35 or so bakeries participating in the project.
CONTROLLED AT PROVINCIAL LEVEL
From seeds to freshly baked bread, the Alto Adige quality label, with its independent controls, guarantees that all those involved, comply with what has been agreed: the farmers - the careful cultivation of grain in the name of local traditions, without the use of mineral fertilizers; Molino Merano - the delicate and professional grinding and logistic efficiency; the bakers - the artisan production of the finest baked goods with at least 75% of grain from South Tyrol.
The realisation and success of the "Regiograno" project depends on many factors and is due to the commitment of all project partners. At the beginning the project was managed by the TIS Innovation Park (today IDM South Tyrol) in cooperation with the Experimental Centre for Agriculture and Forestry in Laimburg, the South Tyrolean Farmers' Association and the Mountain Agriculture Consultancy (BRING). In the following years, two further strong project partners were added - the South Tyrolean Export Organisation (today IDM South Tyrol) and the South Tyrolean Trade and Services Association (HDS).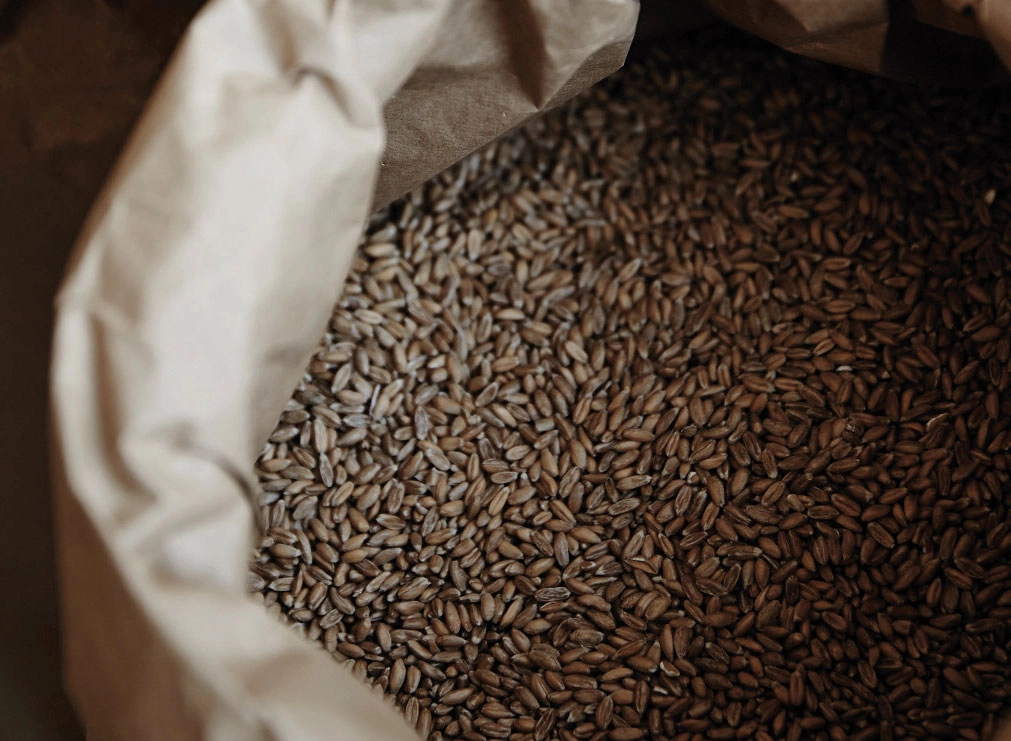 STRONG TOGETHER
Today the project is supported by the commitment of the many farmers, Molino Merano, enthusiastic bakers and numerous consumers who appreciate the advantages of local products.
In 2021, the members of the "South Tyrolean Inns" and a part of the farm inns of "Red Rooster" have also joined the project. They conjure up tasty dishes such as barley-soup or spelt ravioli from local grain in their kitchens.