Organic oat flakes fine gluten free
Molino Merano organic, gluten-free fine oat flakes are made from the whole grain of oats, which is why they are considered whole grain cereals. When mixed with milk, yoghurt or fresh fruit, they swell slightly faster than coarse flakes. They are also ideal as bread decorations, mixed into bread dough or as oatmeal biscuits! Thanks to their high nutritional value, oat flakes are also ideal as a food for athletes. They supply the body with high-quality vitamins and important minerals, while at the same time maintaining the feeling of fullness for a long time. Particularly suitable for those who avoid gluten in their daily diet.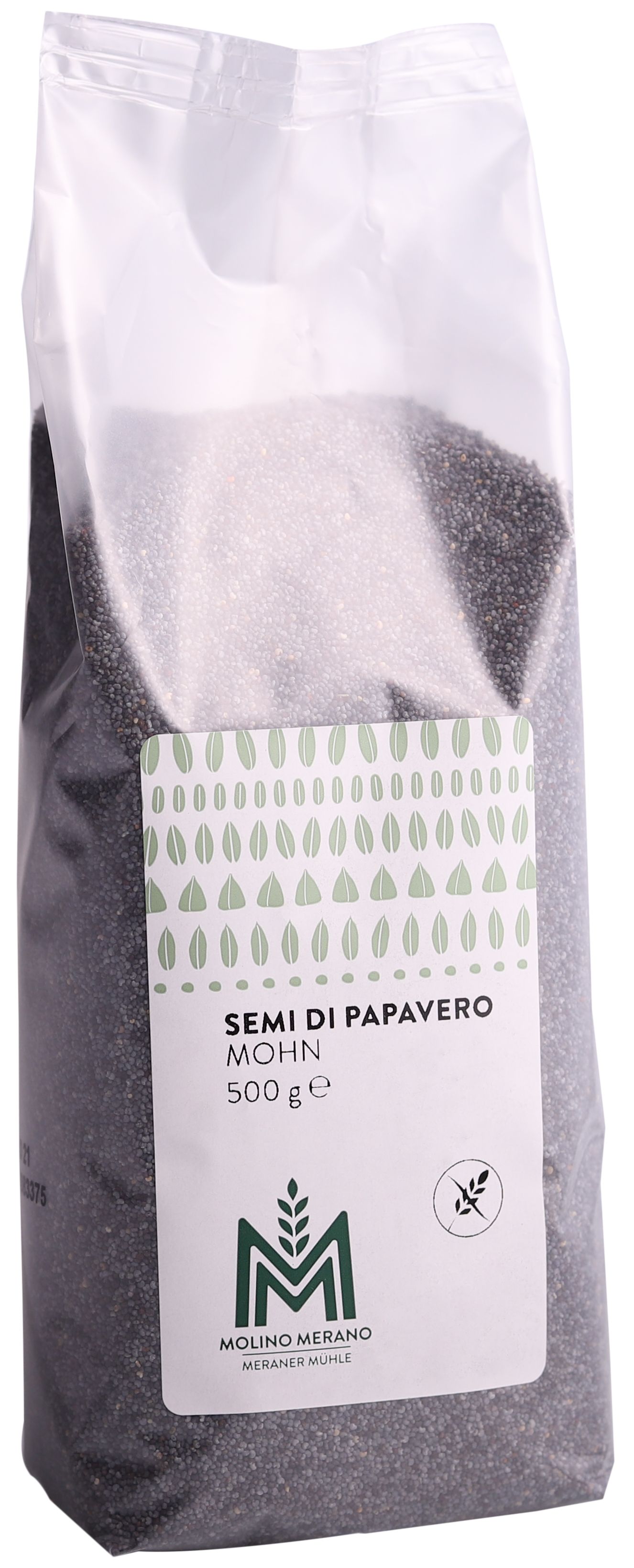 Poppy
Numerous classic pastries, such as poppy seed strudel or poppy seed fritters, are unimaginable without poppy seeds. Poppy seeds from Molino Merano can also be used in bread dough or as a bread decoration, and are also delicious in spicy dishes with fish, meat or vegetables or in mueslis. Poppy seeds have a very high content of unsaturated fatty acids, such as linoleic acid, which is essential for our health. In order to fully develop the effect of the poppy seed, the grains should be ground or crushed before use.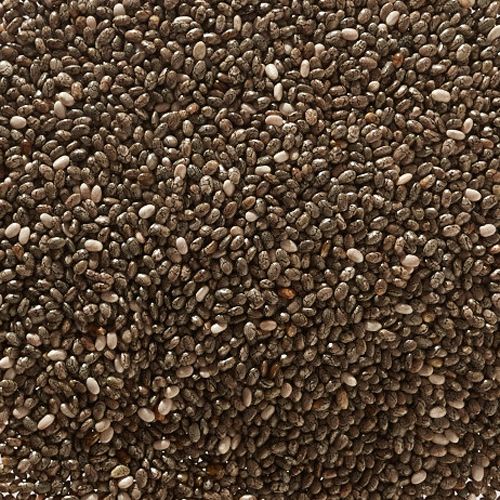 Chia seeds
These gluten-free chia seeds are considered a superfood! They contain a number of interesting nutrients, such as five times as much calcium as milk, more iron than spinach and many antioxidants. 100g of Chia seeds contain 34g fibre. Therefore, the seeds are considered as digestive and provide a lasting feeling of satiety. They also have a high protein content and about 30% fat, which scores with polyunsaturated fatty acids. Particularly suitable for all those who avoid gluten in their daily diet. The chia seeds are used as a baking ingredient, to decorate bread and in muesli mixtures.