Organic amaranth puffed
Molino Merano organic puffed amaranth makes an excellent addition to yoghurt or muesli, and is equally suitable for baking delicacies or decorating bread. This little super grain is not only distinguished by its taste, but also because it is full of dietary fibre and is prepared without added sugar. To make it 'puffed', it is heated under high pressure for a short time, a bit like popcorn.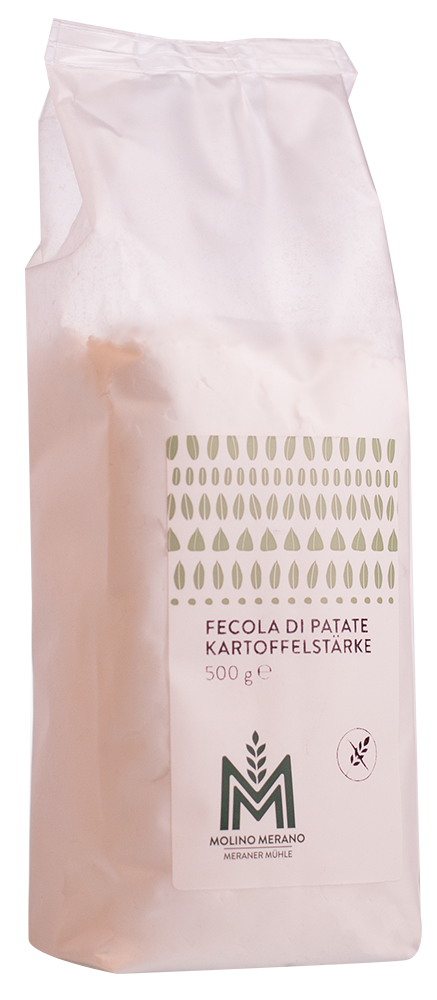 Potato starch
Molino Merano gluten-free potato starch is perfect as a thickening agent for baked goods, sauces, soups etc.
Corn starch
Molino Merano gluten-free maize starch is perfect for baked goods of all kinds and as a thickener for sauces, soups, puddings, etc.