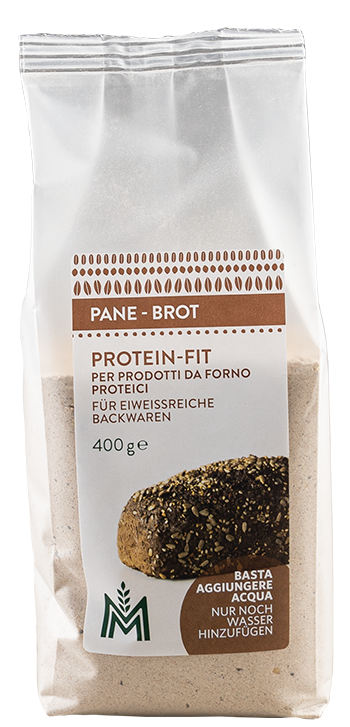 ---
YOU WOULD LIKE TO VIEW PRIZES AND PLACE AN ORDER?
Simply registrate!
Login
The ideal blend for sports enthusiasts! Protein-Fit combines high-quality wholemeal flour with oatmeal, nutrient-rich seeds and pulses. Best baked in a loaf tin and combined with a crunchy decoration, it enriches every bread basket and also scores as a protein and fibre-rich product with its convincing taste. Just add water and you're good to go!
Protein is vital for us humans. As part of enzymes, hormones and the immune system, it is just as important for many processes in our body as for building muscles. Therefore, specific customers, such as athletes, are increasingly looking for protein-rich products, also in the baked goods sector, which is an appealing and also plant-based, i.e. vegan, alternative.