Buckwheat cookies
Ingredients
120 g sugar
1 egg
200 g walnuts
150 g milk
1 TL cinnamon
White chocolate
Raspberry jam
Preparation
Whisk the sugar and the egg. Add the other ingredients, and let the mixture repose for 15'.
Heat the oven to 170°C.
Put the mixture into an icing bag and create small cookies on a baking tray with baking paper. Flatten the cookies with a wet finger.
Bake the cookies for 20' and let them cool down.
Melt the chocolate in a bain-marie and fill it into a perforated freezer bag.
Create thin lines of chocolate and let it cool.
Spread the jam on a cookie and cover with a second one.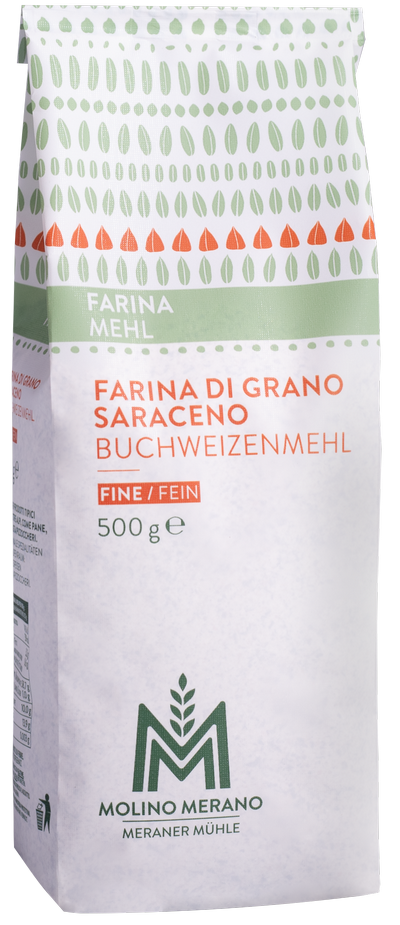 Farina di grano saraceno fine
Il grano saraceno è una tipica pianta coltivata in Alto Adige, e la sua pregiata farina si trova in molte specialità regionali dell'arco alpino: negli gnocchi, nella tipica torta con marmellata di mirtilli rossi o nell'involtino di grano saraceno. Il residuo di buccia macinata assieme alla farina gli conferisce il tipico colore grigiastro con fini punti neri. Il grano saraceno dona anche alle specialità di pasta una speciale nota di nocciola. Si può mescolare a piacere con farina di grano saraceno grossa.