Chestnut bread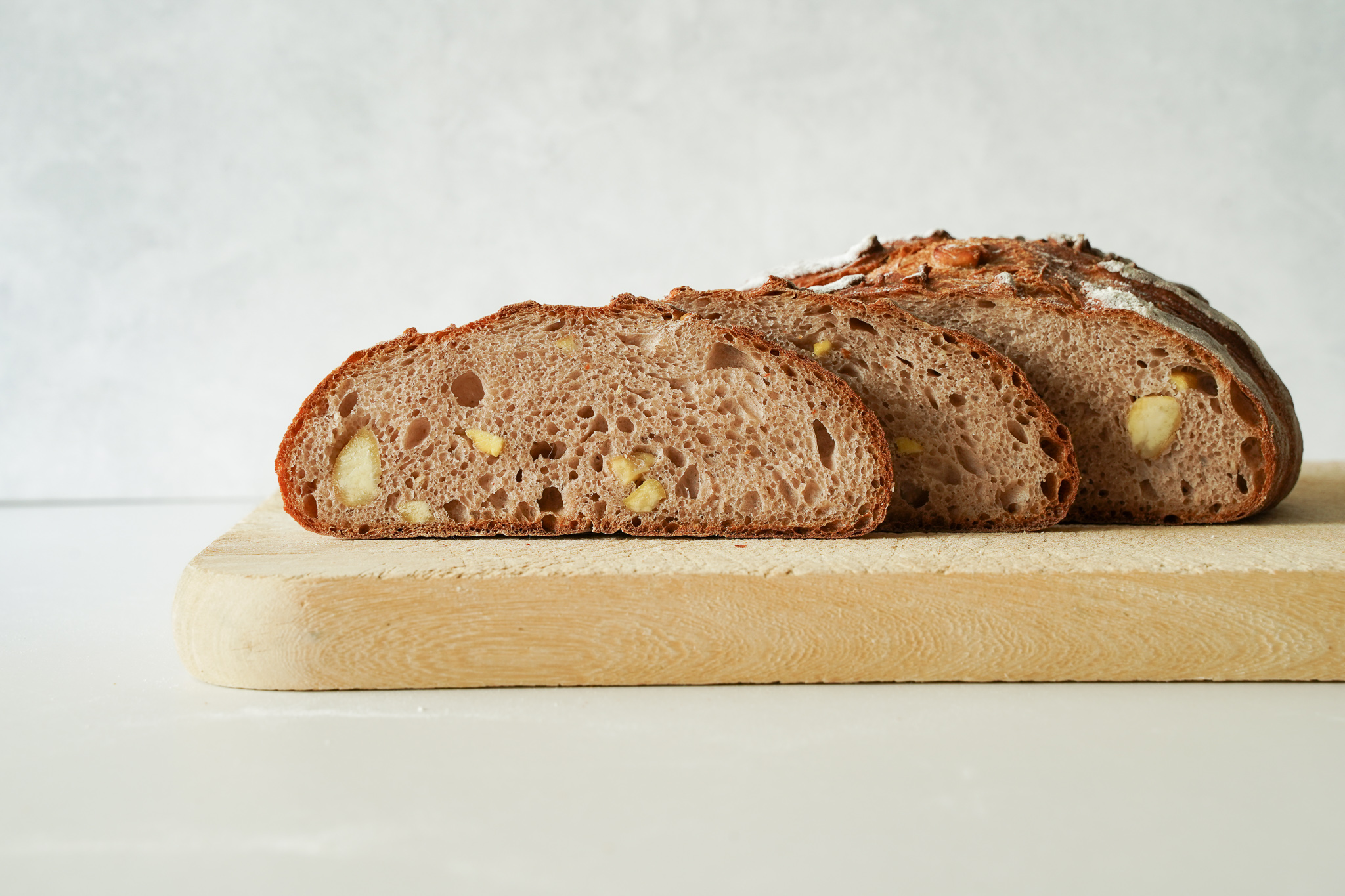 Ingredients
800 g wheat flour no. 2
200 g chestnut flour
680 ml water
75 g ADAM - lievito Madre
20 g salt
1 tablespoon honey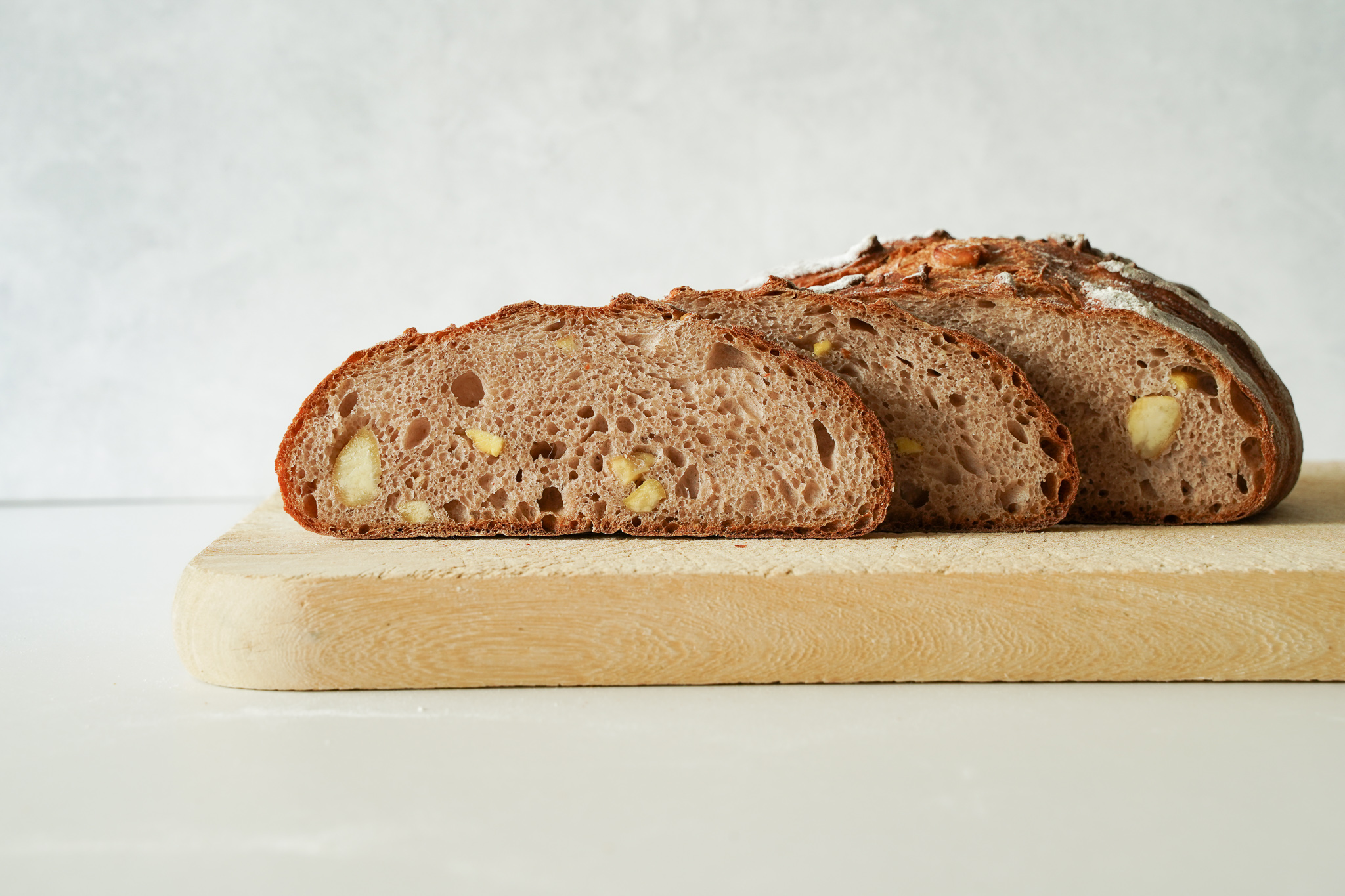 Preparation
Mix all the ingredients and until the elastic dough separates from the rim of the bowl.
Place the dough in a floured bowl and cover it. Let it rise at 23°C – 35°C for approx. 1 hour until it's doubled in size.Cut the dough into 4 pieces and shape the loaves. Cover them and let them rise at 23°C – 35°C for approx.
60-90 Min.
Lightly slash the tops of the loaves. Bake in the preheated oven at 220°C upper and lower heat for approx. 35 minutes and spray with water after sliding them into the oven. After 10 min. reduce the temperature to 180°C and finish baking for about 25 min.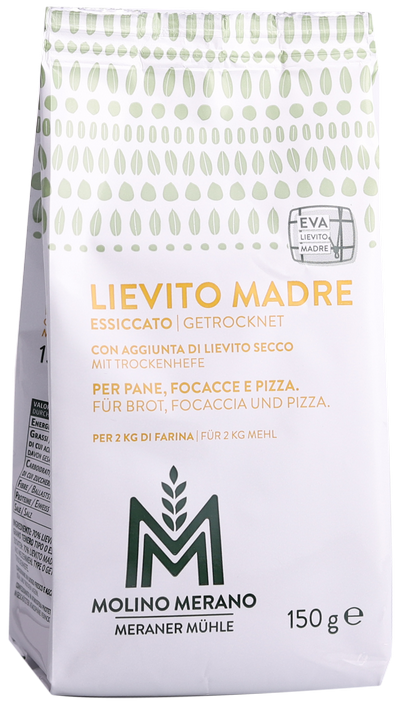 Lievito madre con aggiunta di lievito
Questo lievito madre essiccato del Molino Merano con aggiunta di lievito di birra viene utilizzato per la creazione di pane, pizza, focaccia e lievitati dolci. È consigliato a chiunque vuole godersi i vantaggi del lievito madre ma che vogliono anche passare meno tempo a cucinare: gli impasti possono essere lasciati lievitare per circa 2 ore in totale. Per prodotti da forno particolarmente digeribili e soprattutto molto gustosi.Dosaggio: 75 g su 1 kg di farina.Ricetta: Pane a lievitazione naturaleTreccia dolce con lievito madrePane con lievito madrePizza tirolese con lievito madre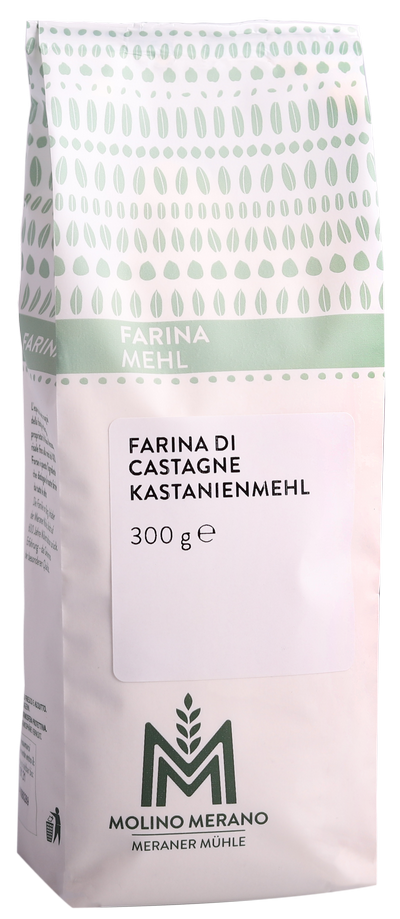 Farina di castagne
La farina di castagne del Molino Merano conquista con il suo aroma dolce e fruttato e per il leggero retrogusto terroso dei marroni. In combinazione con altre farine aromatizza torte, biscotti, pasta e anche il pane. Provatelo e lasciatevi sedurre dal gusto speciale!