Maize crackers with rosemary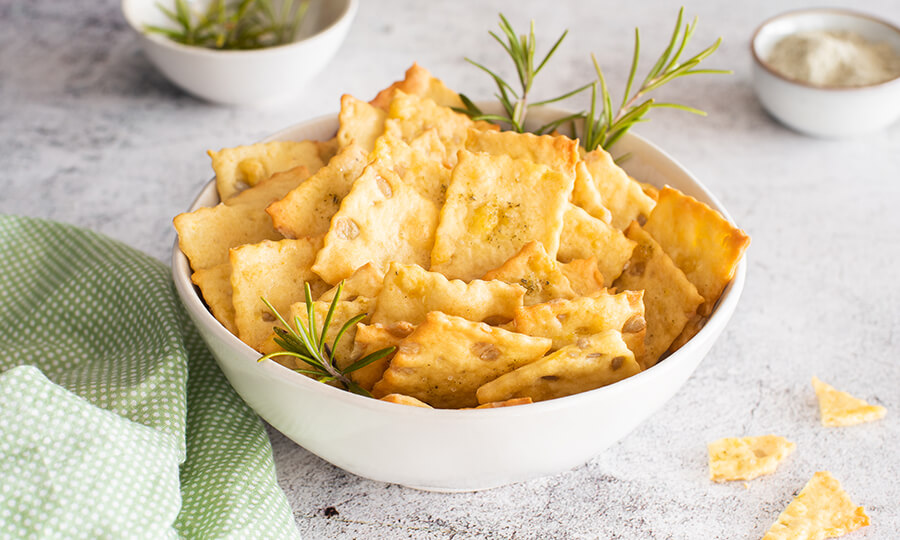 Ingredients
1 tbsp. rosemary
265 g water (lukewarm)
3 tbsp. olive oil
Salt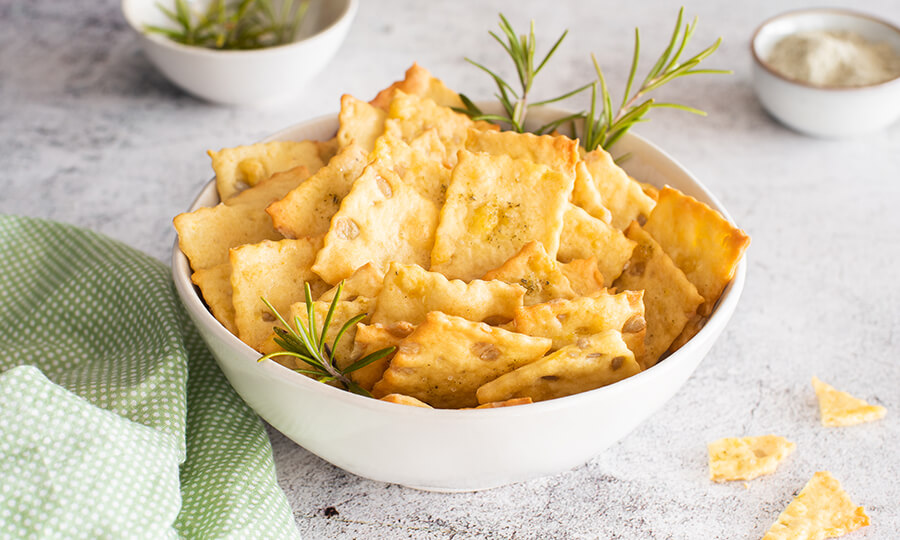 Preparation
Mix the crunchy maize baking mix with the chopped rosemary and the water for about 15 minutes until a dry and smooth dough has been achieved.
Form a ball and let it rest for approx. 45 minutes, covered, in a warm place until it has doubled in size.
Cut the dough into 4 pieces and roll out one piece at a time on a floured surface, forming a very thin rectangle of about 1 mm thickness.
Preheat the oven to 180°C (ventilated).
Mix the olive oil with 2 tablespoons of water and brush the entire surface of the rolled-out dough. Cut out small squares measuring approx. 3 x 3 cm and place them on a baking tray lined with baking paper. Sprinkle with a bit of salt.
Bake one or more trays at a time for approx. 10-12 minutes, until the edges of the crackers start to brown. If baking more than one tray at a time, switch places halfway through baking if necessary, to ensure even baking.
Remove from the oven, leave to cool and store in an airtight box.
Photo and recipe by Julia Morat - PassioneCooking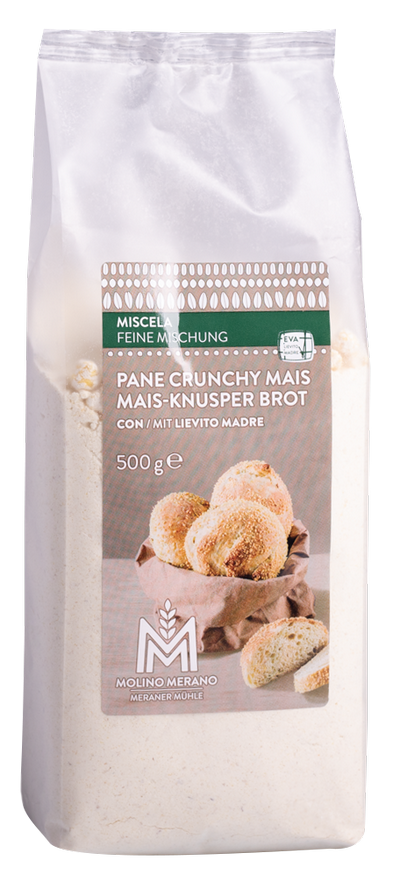 Miscela per pane crunchy mais
I croccanti paninetti al mais risplendono luminosi come il sole! Questo impasto del Molino Merano si ottiene con farina di grano tenero e di grano duro, nonché con mais estruso e lievito madre. Croccante e aromatico, è adatto sia per la cena che per la colazione. Facile da usare, vi permette di ottenere risultati sorprendenti! Dovete solo aggiungere acqua.