Rye bread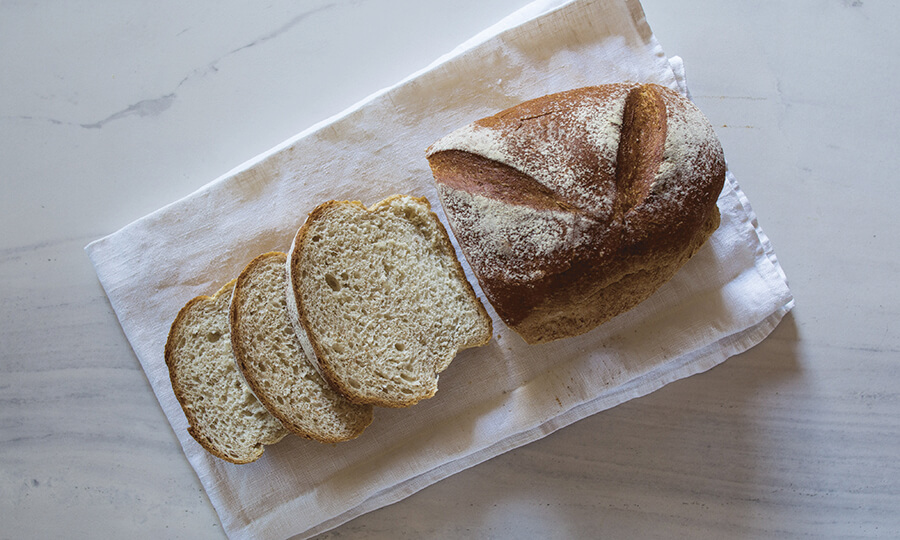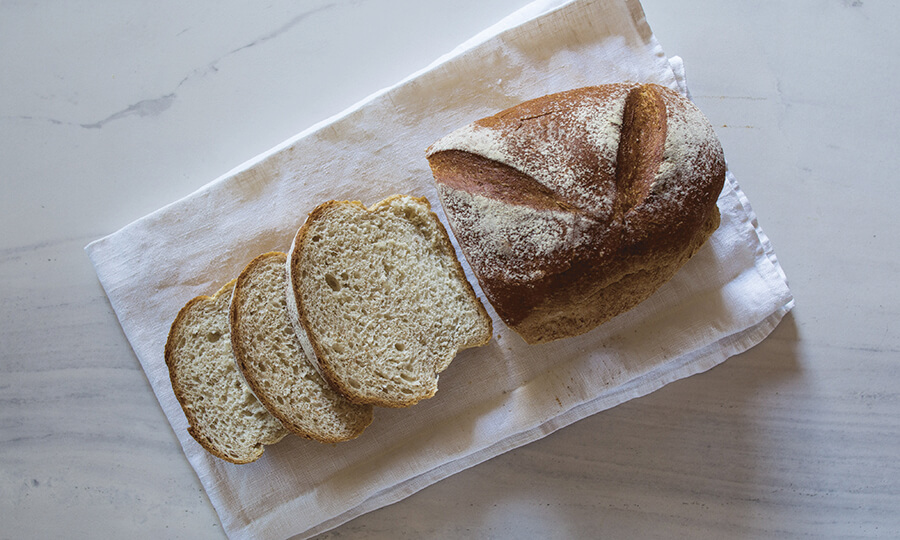 Preparation
Mix all the ingredients until achieving a homogeneous dough (approx. 12 minutes). Add the salt only 2 min. before the end. Cover with a cloth and let it rise for about 30 min. in a warm place.
On a floured work surface, bring the soft dough into the desired shape and place it in one large or two small loaf pans. Cover the dough and let it rise in a warm place for approx. 45 min. until it has doubled in size.
Bake in the preheated oven at 200°C (upper and lower heat) for approx. 8 min. Reduce the temperature to 190°C and bake for another 25 minutes.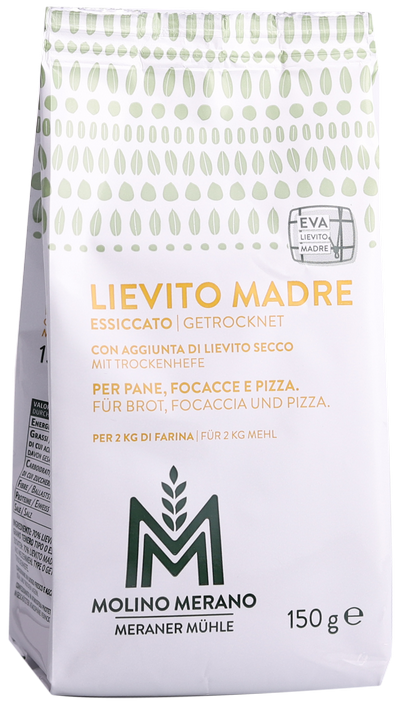 Lievito madre con aggiunta di lievito
Questo lievito madre essiccato del Molino Merano con aggiunta di lievito di birra viene utilizzato per la creazione di pane, pizza, focaccia e lievitati dolci. È consigliato a chiunque vuole godersi i vantaggi del lievito madre ma che vogliono anche passare meno tempo a cucinare: gli impasti possono essere lasciati lievitare per circa 2 ore in totale. Per prodotti da forno particolarmente digeribili e soprattutto molto gustosi.Dosaggio: 75 g su 1 kg di farina.Ricetta: Pane a lievitazione naturaleTreccia dolce con lievito madrePane con lievito madrePizza tirolese con lievito madre