Spelt bread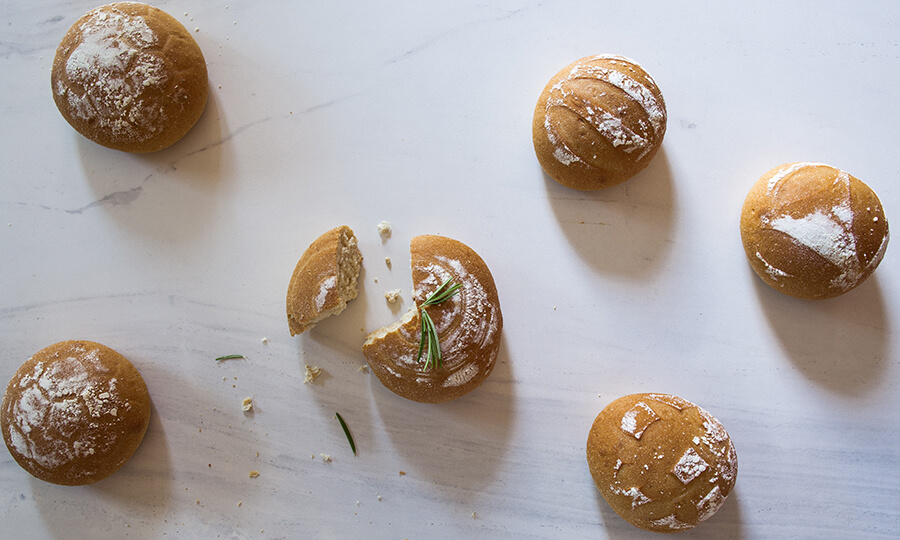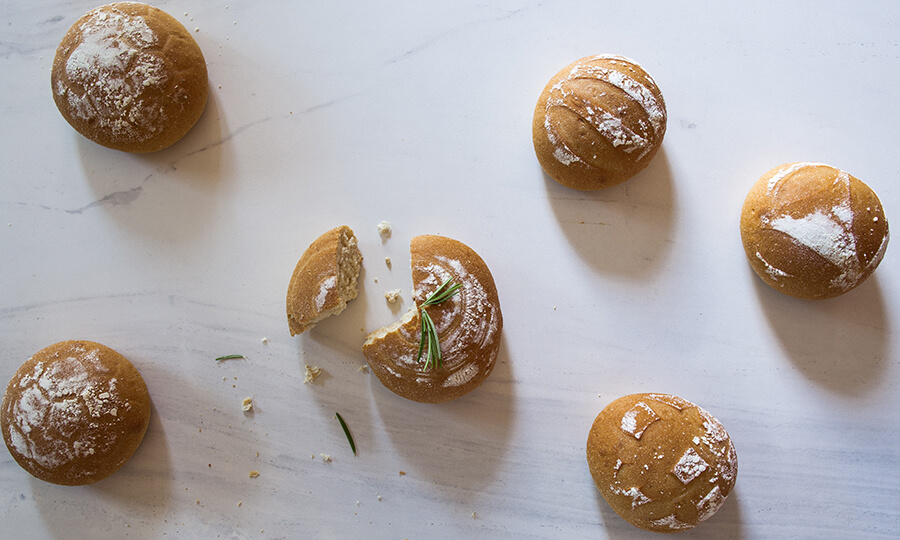 Preparation
Pour the spelt bread mix and the lukewarm water into a bowl and knead with a mixer to make a smooth and elastic dough (around 8 minutes). Cover with a cloth and leave to rise for about 35 minutes in a warm place for around one hour.
Divide the dough into 8 portions and work each one by hand on a level surface dusted with flour until the desired shape has been obtained. Place the rolls on a greased or lined baking tray. Cover with a cloth and leave to rest in a warm place for about 30 minutes.
Dampen the surface of the dough with a little water and place the baking tray on the middle shelf in the preheated oven at 230°C. After 5 minutes lower the temperature to 190°C and bake for a further 20-25 minutes.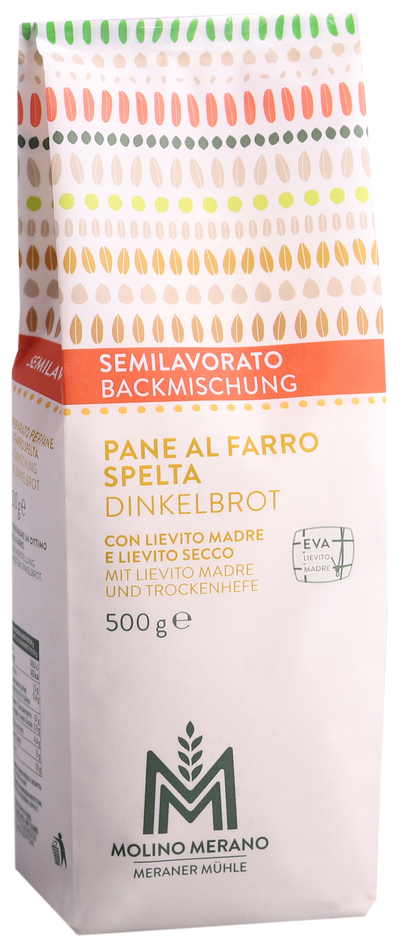 Miscela per pane al farro
La pregiata farina di farro e il lievito madre naturale conferiscono ai panini al farro un aroma gustoso e un po' nocciolaceo. In pochi semplici passi e con la sola aggiunta di acqua, si possono cuocere a casa pani davvero fragranti e croccanti. Fatevi tentare dall'eccellente gusto e dalla facilità nella preparazione!