---
All cereals
We love cereals. Wheat, rye and spelt, but also the lesser known ones that bring even more variety and flavour to life: ancient grains such as small spelt (Triticum monococcum) and medium spelt (Triticum dicoccum), as well as the more exotic grains such as amaranth, quinoa, teff, sorghum...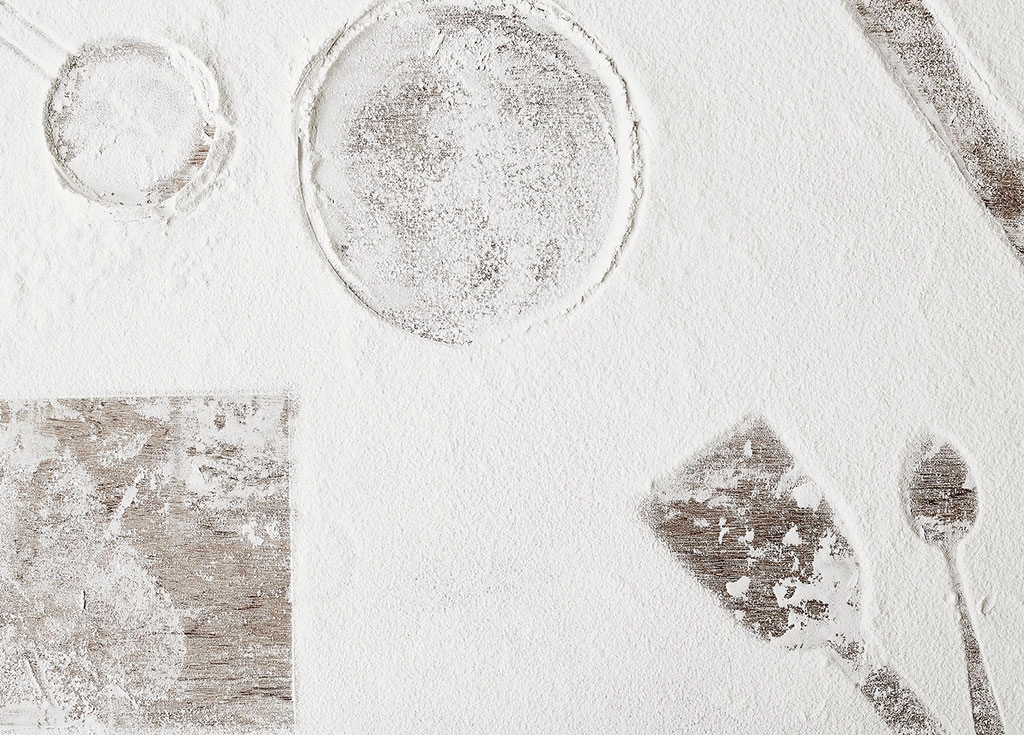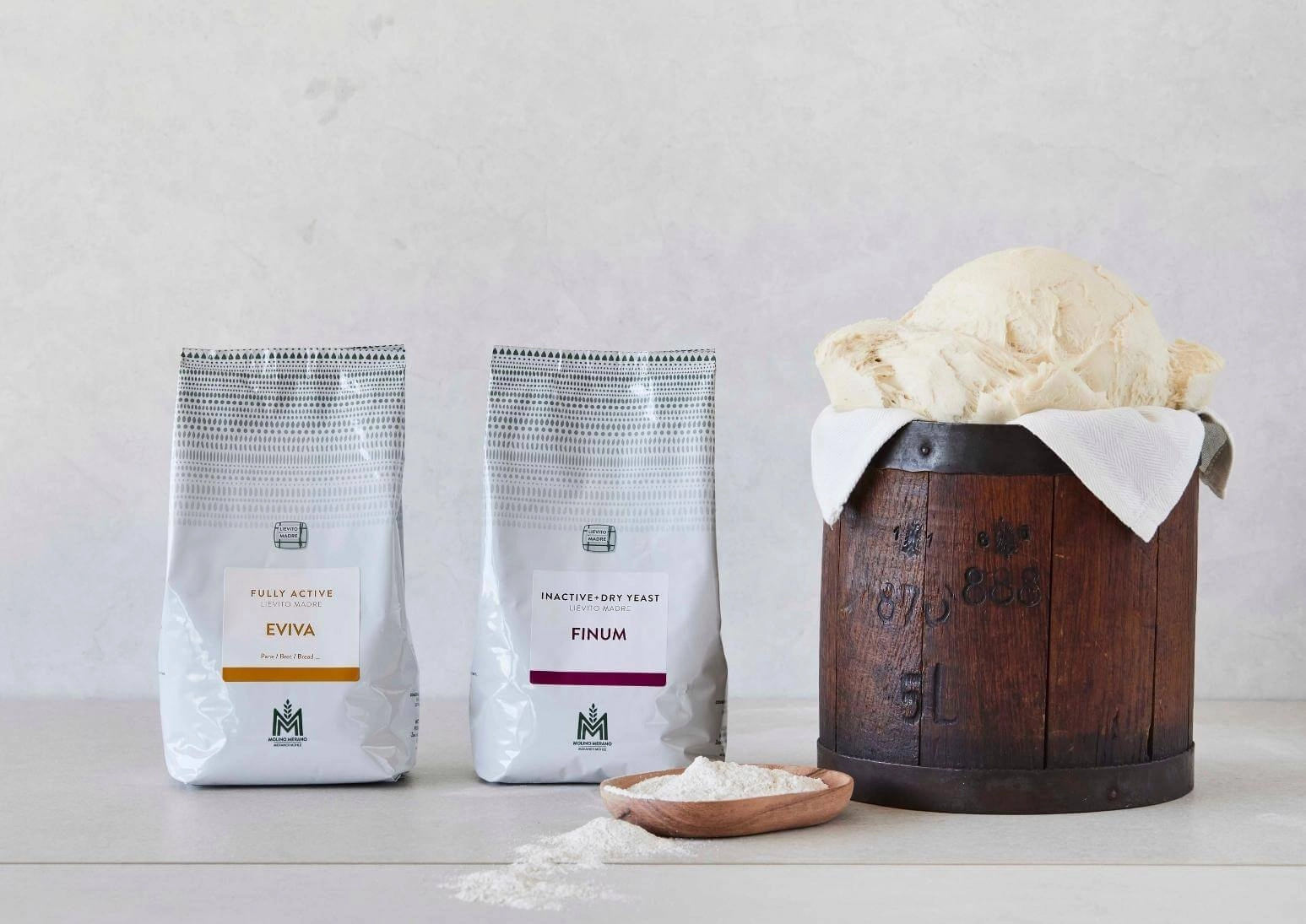 Lievito Madre natural yeast
Common dry yeast? Not here! At Molino Merano we refresh our lievito madre daily by mixing pure water and the finest flour. You can find out everything about our special natural yeast and its precious properties for your baked goods!
Gluten-free that will surprise you! Over 25 years of experience means our gluten-free mixtures for bread, pasta, pizza or cakes is in no way inferior to the taste and appearance of products containing gluten.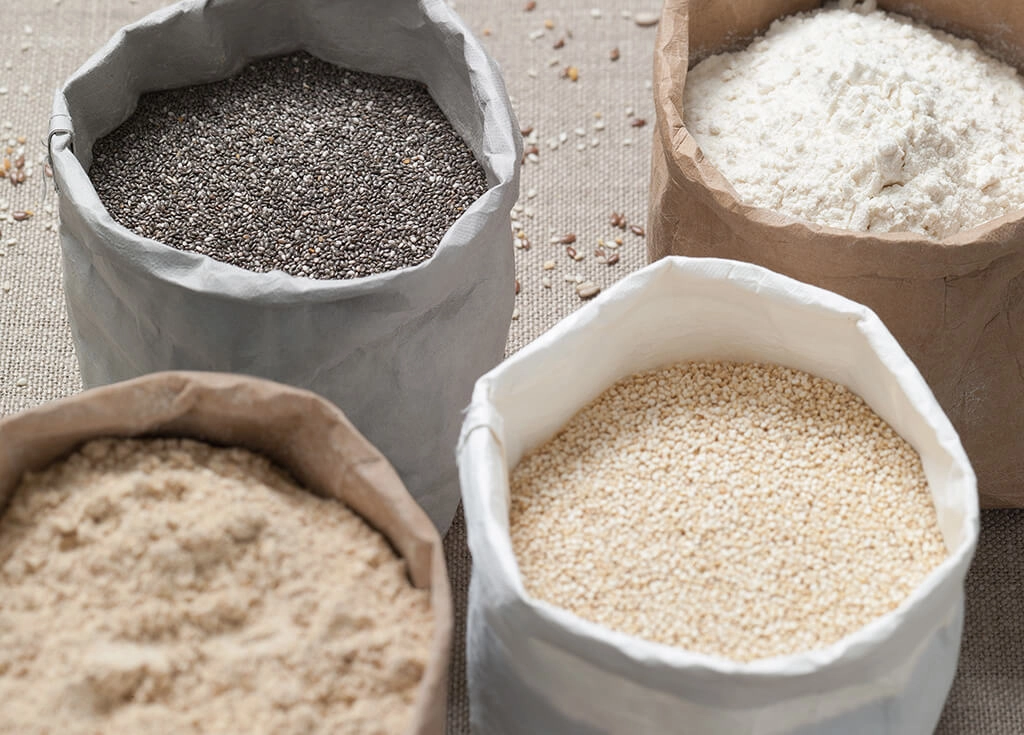 ---
Organic
Molino Merano has been certified Organic for more than 30 years. You can browse through the wide variety of flour and bakery product mixtures, lievito madre and over 20 different varieties of organic cereals. All organic flour is ground in a dedicated mill.
Fields of grain are still to be found in South Tyrol! More than 50 farmers in the Venosta, Pusteria and Isarco valleys and the Monzoccolo, look after them with passion. Enjoy locally grown spelt, rye and barley and help support our environment, the diversity of cultural landscapes and the local economy.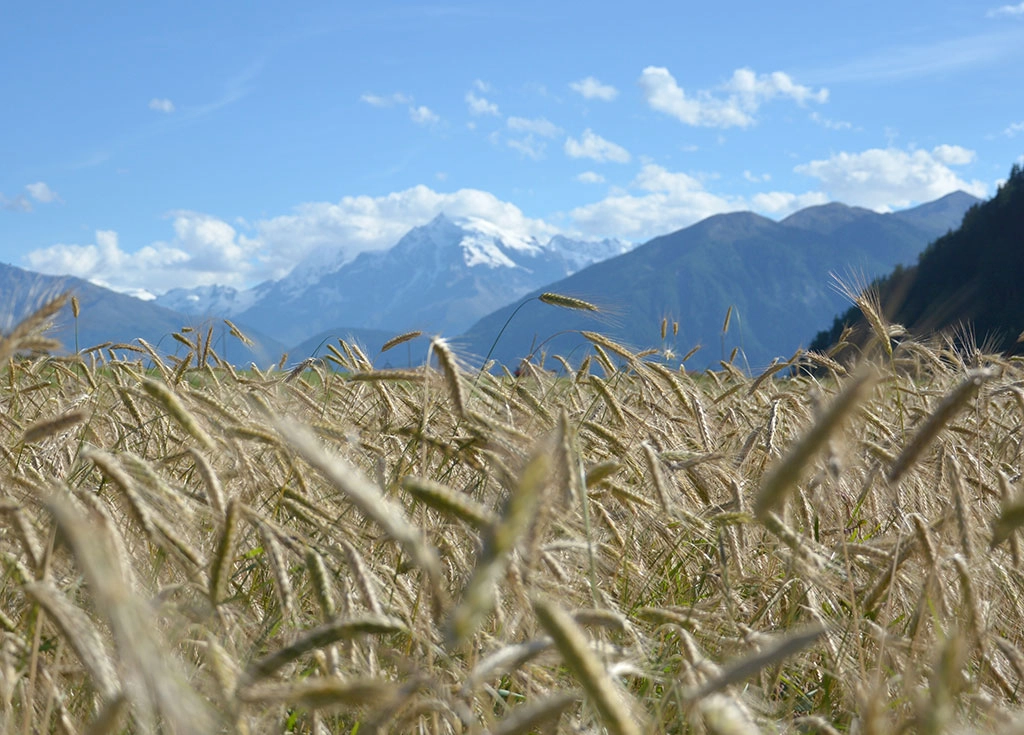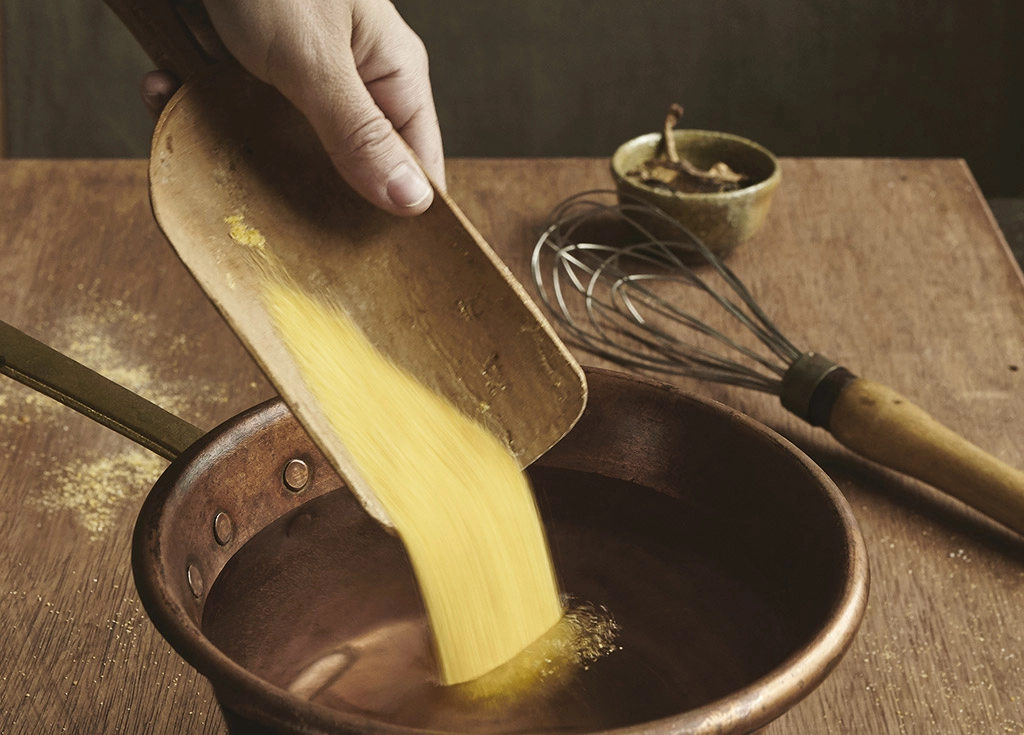 MOLINO TAMANINI
The pleasure of doing things well, in a calm and natural way. Like sharpening the blade of a scythe, carving a piece of wood into a small sculpture with a chisel, or deciding to repair something by hand rather than throwing it away. Ever since its foundation in 1870 in Trentino in the Sugana Valley, Molino Tamanini has always worked in this way: few things, but high quality; few words, but a lot of substance. Its soft wheat flours and various types of cornmeal for polenta, of course, were quietly and gradually joined by buckwheat flours, durum wheat flours and, over time, semi-finished baking mixes for making white bread, 5-grain bread, and wholemeal bread, amongst other products. Since 2000 Molino Tamanini makes part of Molino Merano, and now new chapters of the story are unfolding, with the mountains, meadows, fir trees, deer… playing a key role alongside the flours. The same spirit that has been "working in Trentino since 1870".
ORGANIC FEED
Only the best for your animals. Using high-quality basic ingredients, we produce organic feed suitable for cattle, calves, pigs, sheep, goats and poultry. Certified Bioland.