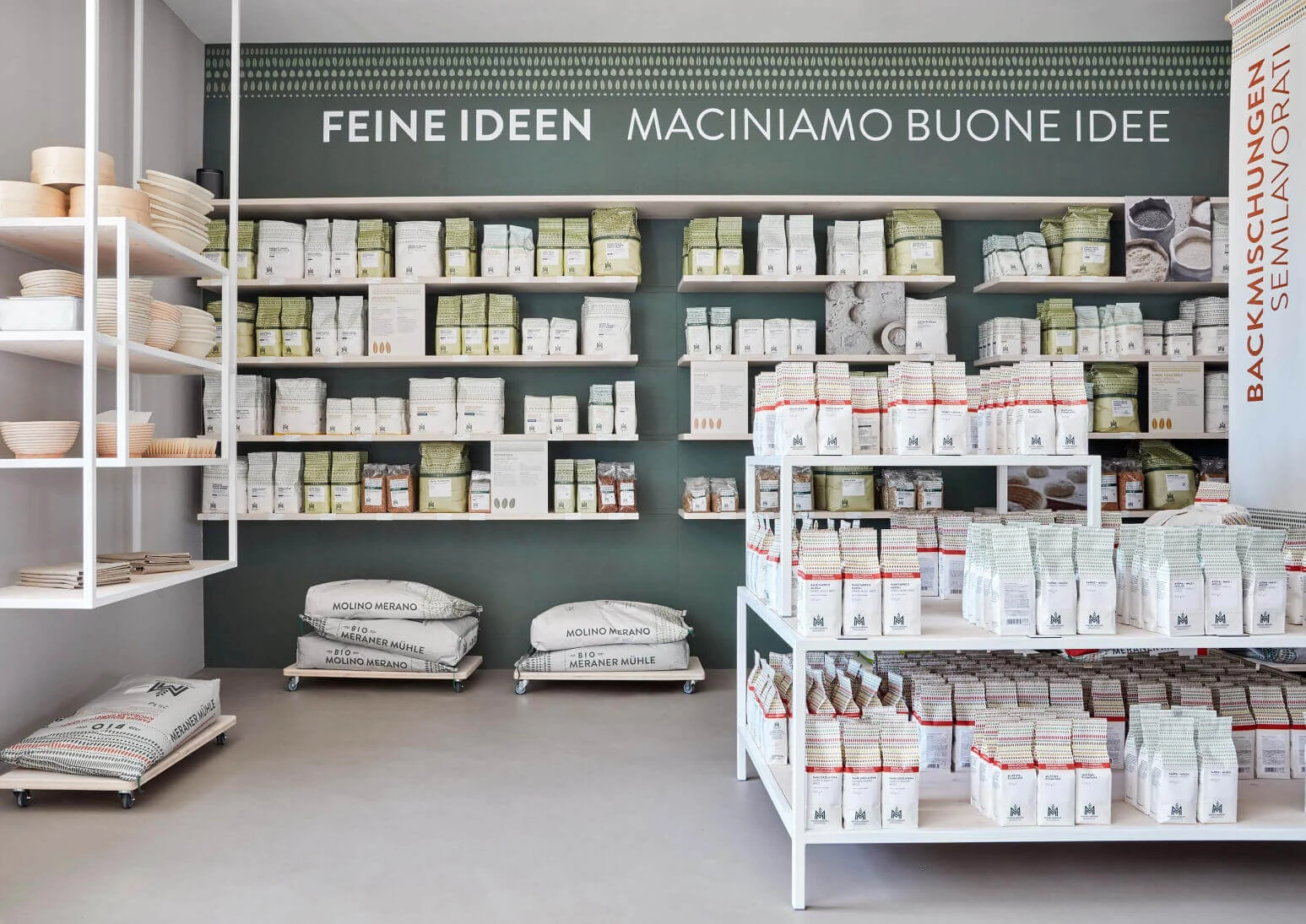 THE RETAIL SHOP FOR MOLINO MERANO'S BAKERY PRODUCTS
The Farinarium is a special place at the mill. A place dedicated entirely to the world of grain and its diversity in the kitchen. A place for all those who enjoy doing things themselves and are eager to learn more about food culture.
Here, you will find well known grains and grains waiting to be discovered as well as all the recipe books and accessories for the preparation of bread and sweet pastries. You'll also find our very own "Regiograno", and gluten-free flour, gluten-free baking mixes and our lievito madre. Most of the products are available in organic quality.
Whole grains are available in the Farinarium, along with semolina for cooking and baking, spelt flakes, puffed quinoa, chia seeds, hazelnuts, pumpkin seeds, sunflower seeds and flax seeds for bread or muesli – pure joy!
All the good reasons for a visit to the Farinarium – also as a little detour for travelers who want to satisfy their tastebuds! Our address is here. If you don't have a GPS, just follow the pleasant aroma of bread! Our sales assistants Magdalena, Martina and Monika look forward to seeing you!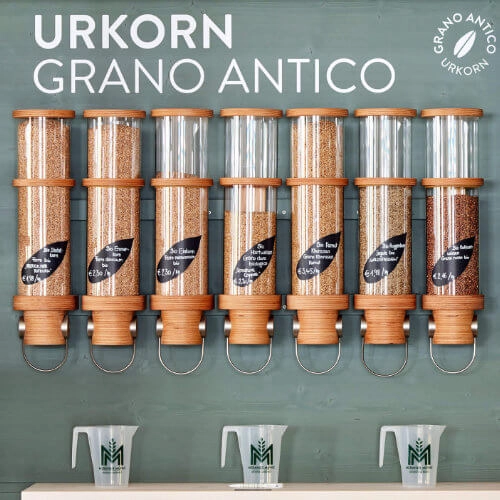 OPENING HOURS FARINARIUM
Monday - Friday 8.00 - 12.30 | 13.30 - 18.00
Saturday* 8.00 - 12.30
*During the summer months of June, July and August, the Farinarium is closed on Saturdays.