Organic Eviva - 100% active lievito madre natural yeast
PRODUCT LINE FULLY ACTIVE A market innovation: active organic lievito madre natural yeast, with active yeasts and lactobacilli. Thanks to our delicate production process, our fresh lievito madre can be dried in such a way that the powdered form is in no way inferior to the fresh one. Ideal for indirect dough process and natural proofing, without having to add yeast. Dosage: 5% for medium to large bread pieces up to 15% for sweet yeast doughs. Advantages: > increases fermentation stability and tolerance. > open-pored and soft crumb > improves the flavour of products by enhancing the taste of the flour used. > prolongs the shelf life of a product. > no need for baking agents.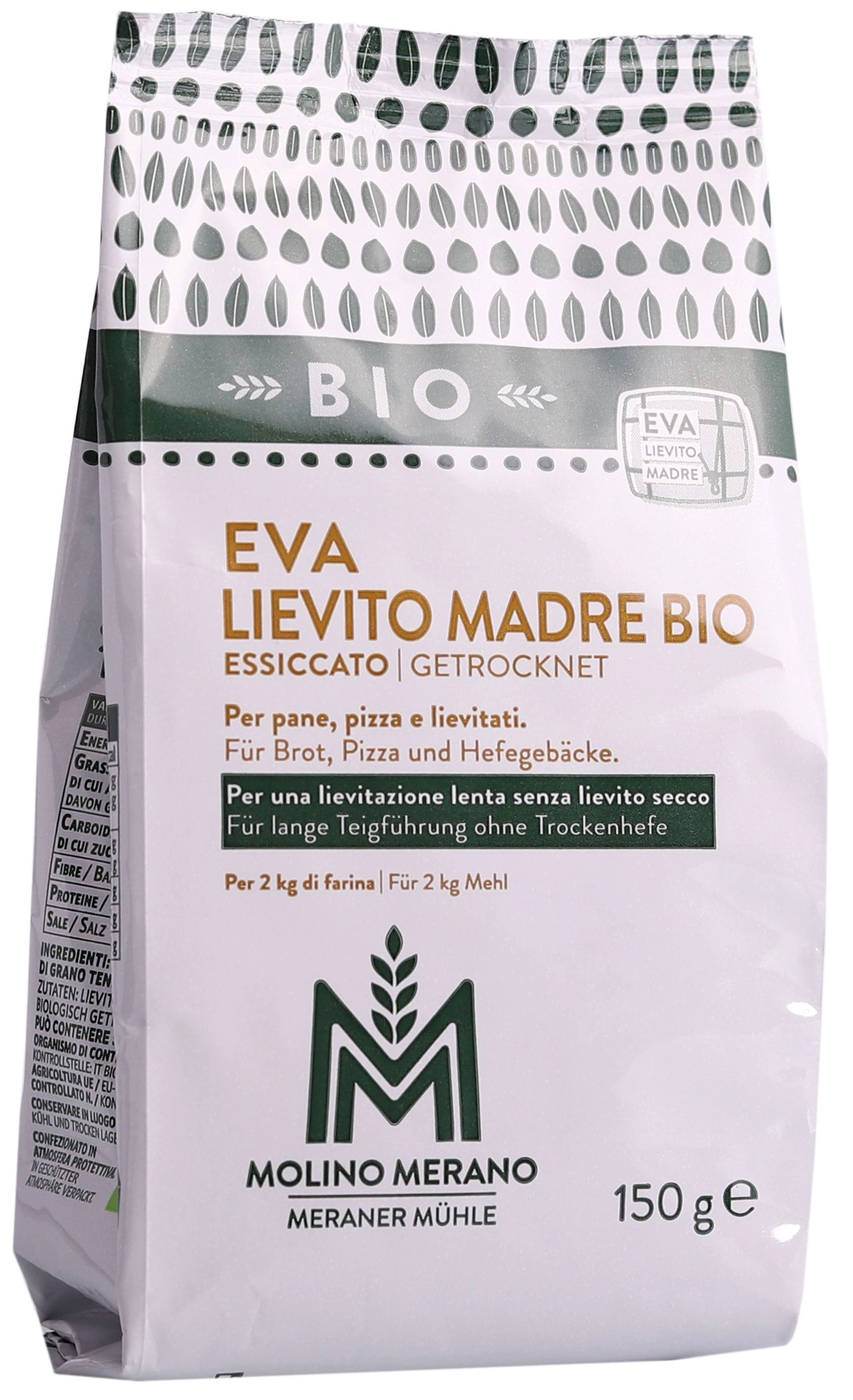 Organic lievito madre natural yeast EVA dried
Molino Merano's 'EVA' dried natural yeast is certified organic and is a pure natural yeast. It is used like brewer's yeast for the production of bread, pizza, focaccia and sweet pastries and guarantees a natural leavening and a particularly digestible and, above all, tasty baked product. Like all good things, natural yeast needs time to develop to its full potential. Leavening time: about 14 hours. Dosage: 75g to 1kg of flour.