Crema Maestro - hot preparation method
Optimally balanced starch mixture for a hot-stirred patisserie cream with a pleasant creamy consistency. Milk, sugar and egg are added individually.Application amount: 12-18% to the amount of milk.
Crema Voilà - cold preparation method
Simply mix the mixture with cold water or milk and voilà - the fine pastry cream is ready. Application amount: 35-45% to the amount of milk or water.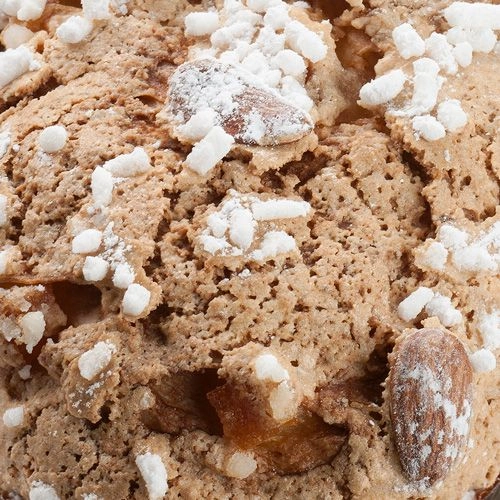 Mandorglassa
Fine mixture for typical almond glaze for baked goods such as as the typical Italian Easter Dove "la Colomba". Just add albumin. Gives your baked goods a very special flavour.